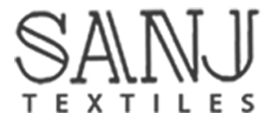 About Us
Sanj Textiles, with the brand name, Soloman ZXi, is located in New Delhi is the India's leading unit in the field of automatic Computerized Socks Knitting Machines, Parts & Accessories.
The company is backed by over three decades of experience in the field of manufacturing in Textile Industry. Sanj Textiles was the manufacturers of all models of automatic socks knitting Machines & Fully Computerized Electronic socks knitting Machines of small and medium diameter but now we Market/ sell the China Socks Machines with complete after Sales Services for Indian market. We have joint hands with China Co Partners together in a workmanship to form a long term cordial relationship for providing any kind of support and service for Indian market. Sanj Textiles is committed to Total quality and accepted to the Indian quality & safety standards.
Pioneering Effect
The Company offers all kind of products and services in the field of Hosiery such as Socks yarn, Knitting Machines, Knitting Machine's Needles and elements, spare parts & all Knitting Machine components. The company has a dedicated experienced TEAM for installation and for "TURN KEY PROJECTS for socks plant and has a dedicated team for 'AFTER SALES SERVICE' to keep our customers satisfied.
We have got authorized service center for any technical support, customer complaints, training and after sales support related to our electronic machines and that also in a large scale. In short, Sanj Textiles has made arrangements to provide "One Stop Solution" for the above mentioned facilities, all under one roof for the benefit of its customers.
To Cater the Revolutionized Socks Industry
SANJ Textiles Private Limited drives out from the family owned businesses of textile industry and was established in the year 2016. We deal in all types of socks and shoe upper circular knitting machines. At SANJ, we have never shied away from setting age old business ethics. We firmly believe in never compromising with quality, Since its inception, SANJ has advanced rapidly in terms of providing quality product and state-of-the-art technology to its customers & growing, We are one of the Leading socks knitting machine dealer in India.
Putting customers' comfort and satisfaction forward
Based on the principle of providing superior product with great service at a fair price, We, at SANJ, aim to provide our customers a perfect blend of utmost quality and outstanding performance of our socks and shoe upper circular knitting machines & digital printing machine. In order to provide you with the newest features in the machines, we with the help our china co-partners employ the latest technology, skills and designs as per changing market requirement while adhering to International standards. Through our stupendous track record, we have gathered a wide base of loyal clients who are absolutely satisfied with the services offered by us. Company owes to them and expects their patronage in the future also.
Some of the good quality machines offered by SANJ are:
Single Cylinder Computerized Socks Knitting Machine.
Shoe upper computerized circular knitting machine.
Double Cylinder Computerized Socks Machine.
360 degree seamless digital printing machine.
Computerized Toe Stitching Machine.
Steam Boarding Machine.
Hand Linking Machine.
Socks Trimming and Turning Machine.
Socks Silicone Gel printing Machine.
Why Us:
SANJ TEXTILES acquires market share of 60-70% in total Sales of Socks knitting Machines in India.
The Company has taken the lead in selling in India as well as exporting these machines to other developing countries like Nepal, Bangladesh, Nigeria, Kenya, South Africa, etc
Corporate Social Responsibility
It was company cherished dream to provide good quality and latest technology machines to the Indian market.
Company is committed to this mission.